February 2019
ALBUM ANNOUNCEMENT!

We have been working on our first album for a long time now. In Thanatoskult we've found a label which shares our vision of the band and now we are thrilled to announce, that our first full-length Album -273,15°C is going to be released on 7. April 2020!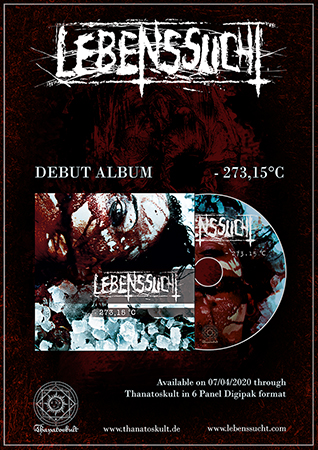 September 2019
I. We are proud to announce our collaboration with Moshroom Events! First project we've worked on together will be revealed soon.





II. Some line up changes happened lately:

Due to personal reasons, Deha has made his decision to part ways with the band. We fully respect his decision and wish him all the best on his future projects. We would also like to announce Arboria as a full time member of Lebenssucht. He has been playing with us for some time now as a guest musician and we are pleased to invite him into the official lineup.